The heroes of Super Dungeon are represented by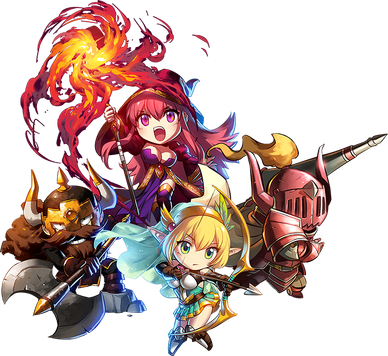 highly stylized anime miniatures. Each hero represents a traditioal RPG Archetype, with unique attacks, powers, and abilities. It is essential that the players construct a team of heroes that support each other in order to be succesfull in the game.
Super Dungeon: Explore 1st Edition Edit
Forgotten King Edit
Super Dungeon: Explore 2nd Edition Edit
Super Dungeon: Arcade Edit
Super Dungeon: Legends Edit
Expansions
Edit
Caverns of Roxor Edit
Von Drakk ManorEdit
Super Dungeon: PVP Arena Edit
Warbands And Singles
Edit
Mistmourn Coast WarbandEdit
Emerald Valley Warband Edit
Claws of the Wyrm Warband Edit
Stilt Town Zombies Warband Edit
Super Ninja Ambush! Warband Edit
Frostbyte Ravagers Warband Edit
Crown Guard Warband Edit
Single Heroes Edit
Ad blocker interference detected!
Wikia is a free-to-use site that makes money from advertising. We have a modified experience for viewers using ad blockers

Wikia is not accessible if you've made further modifications. Remove the custom ad blocker rule(s) and the page will load as expected.