Who's a good kitty?
Treasure Card
Text: Wonder
Place pet model and game card in the backpack. One Hero may become the pet's master during power-up.
Forgotten King Stats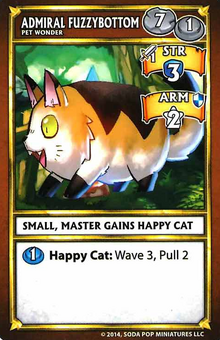 Unique Actions: Happy Cat
Movement Points: 7
Action Points: 1
Strength: 3B (Melee: 1)
Armor: 2W (Defense)
 Pet Parade Stats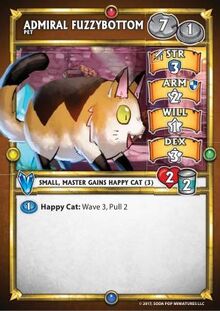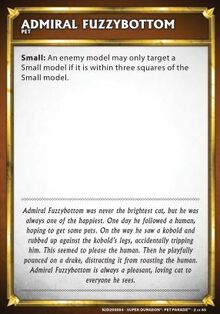 Gameplay
Something about wonders and pets.
Available Through